---
*Echo's Disintegration* - Released 4th November 2022

>Bandcamp
Cassette Tape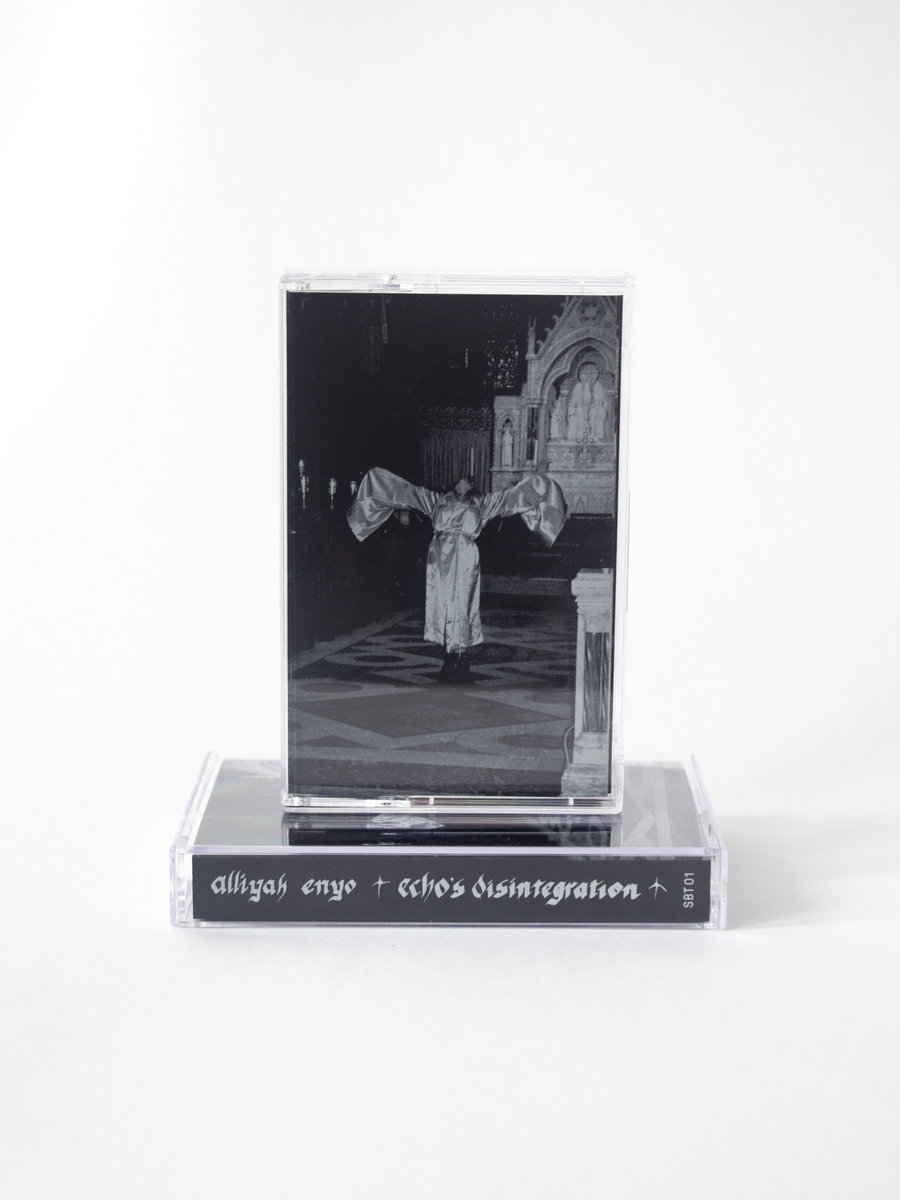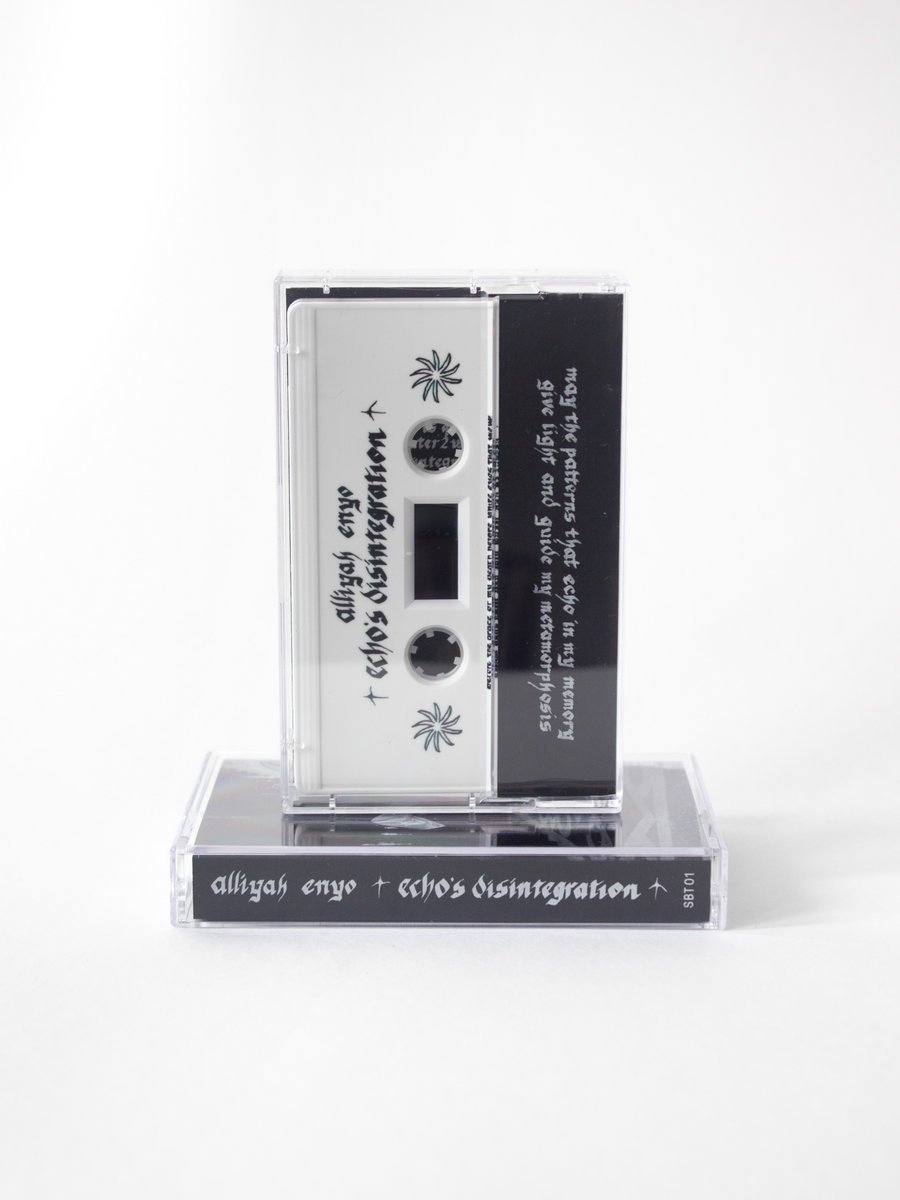 Tape Booklet Insert
---
Cassette Tape Repress (Version II)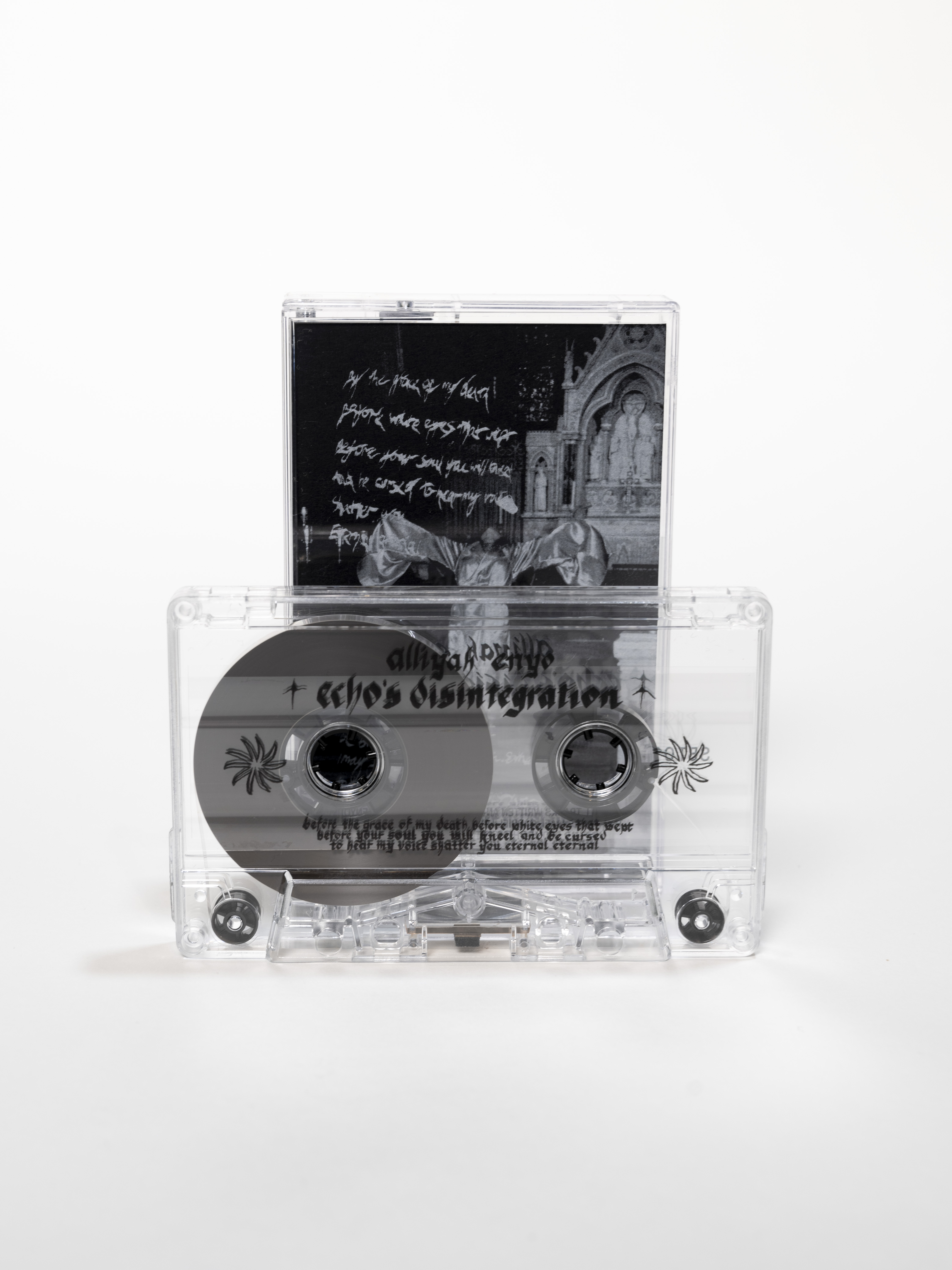 ---
Press Release


Emerging from a live recording at St.Mary's Episcopal Cathedral in 2021, Alliyah Enyo's 'Echo's Disintegration' is a transformational project; a coded reflection on loss, metamorphosis and rebirth.

It's a work of two parts, each incarnation informed by the parameters of the recording environment. In the initial live performance, Alliyah harnesses the organic echo and reverb formed by the vast open space of the cathedral. Her luminous vocals break through a dense sea of layered noise, a reverberating wailing drenched in heartache.

Her words are fractured and frayed, broken into segments, and enshrouded in mysticism. Yet through the ambiguity, there's an innate spirituality to the work; iridescent melodies are heightened by the imposing presence of the surroundings.

The five studio tracks, made in retrospect, carry the live performance within the DNA of their reinterpreted sounds and loops. Recorded in Glasgow's renowned Green Door Studio, constructed reel-to-reel tape loops further fragment and transform compositions, evoking the intoxicating tape feedback of Eliane Raidgue and the harrowing loops of William Basinski.

There's a radiant clarity to the recordings, Alliyah's voice implemented as the guiding instrument, the heady sensuality of her vocals layered and echoed in enchanting formation. Through the agony and longing, we reach reincarnation in the culminating euphoria of 'the healer'. We're left amongst the blissful reverberations of an awakened soul.
Record label run from Glasgow by Lizzie Urqhart and Tim Dalzell. The label curates transcendant mix series and this body of work will be both Alliyah's and the labels first original release.
*Tape artwork credits- Miriam Craddock (Photographer) Bernice Smith (Calligrapher) Alliyah Enyo (Calligrapher) SomewhereBetweenTapes (Digital Artist)*
---